Annual Registration with MBRC
Registration is now done ALL ONLINE:
Register with Rowing Canada Aviron
Pay online.
Note that your registration will only be complete and valid once you have paid.  
If you are unable to pay online, please contact us at mbrcrowing@gmail.com
Registering with Rowing Canada Aviron
Go to https://membership.rowingcanada.org/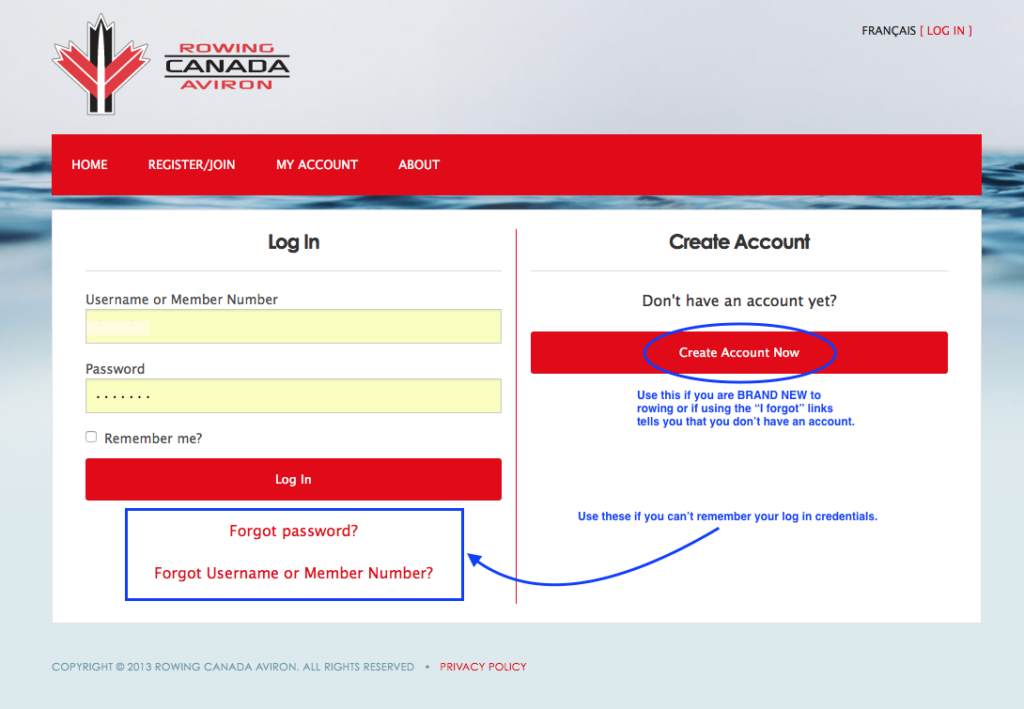 Choose "Join a Program"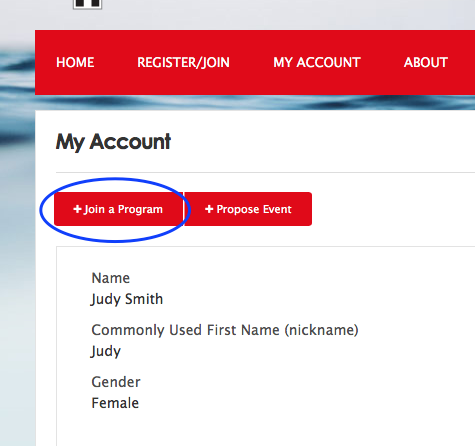 Find Maple Bay Rowing Club using the two drop down menus.  Join one of the two Masters programs for 2017/18.
Not sure if you're going to race?  Join Recreational Masters.  The price is the same, but Rowing BC likes to differentiate still.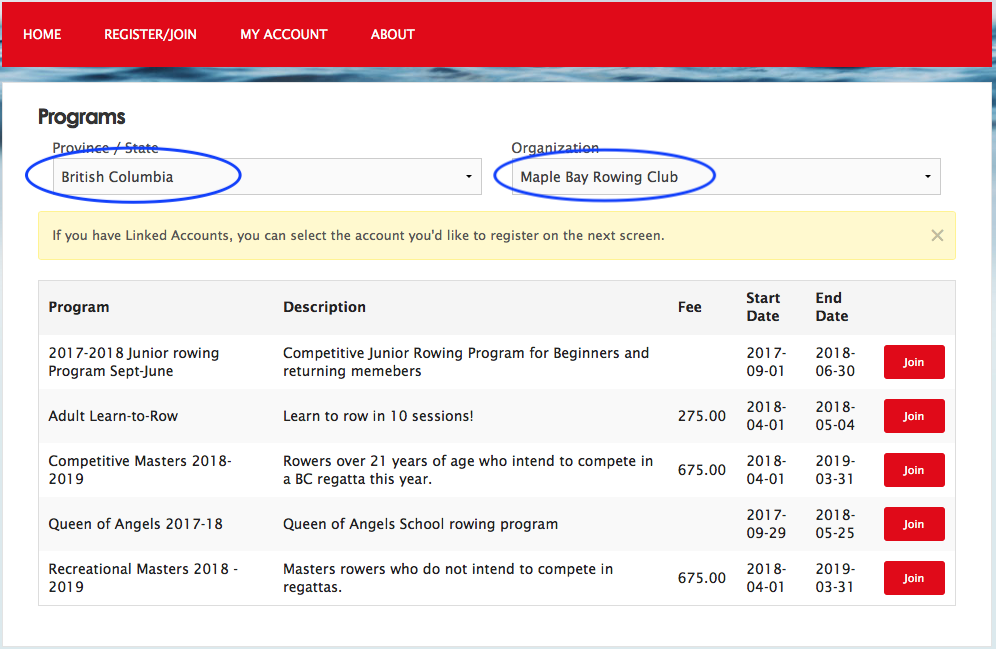 Accept the Terms of Agreement.  This is a longer form than previous years.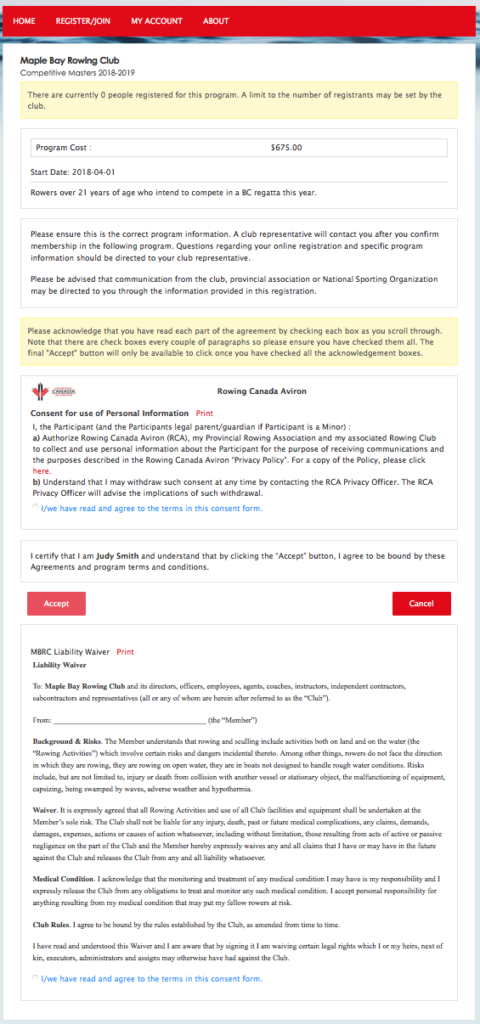 Update your contact information, PAY YOUR DUES ONLINE and log out.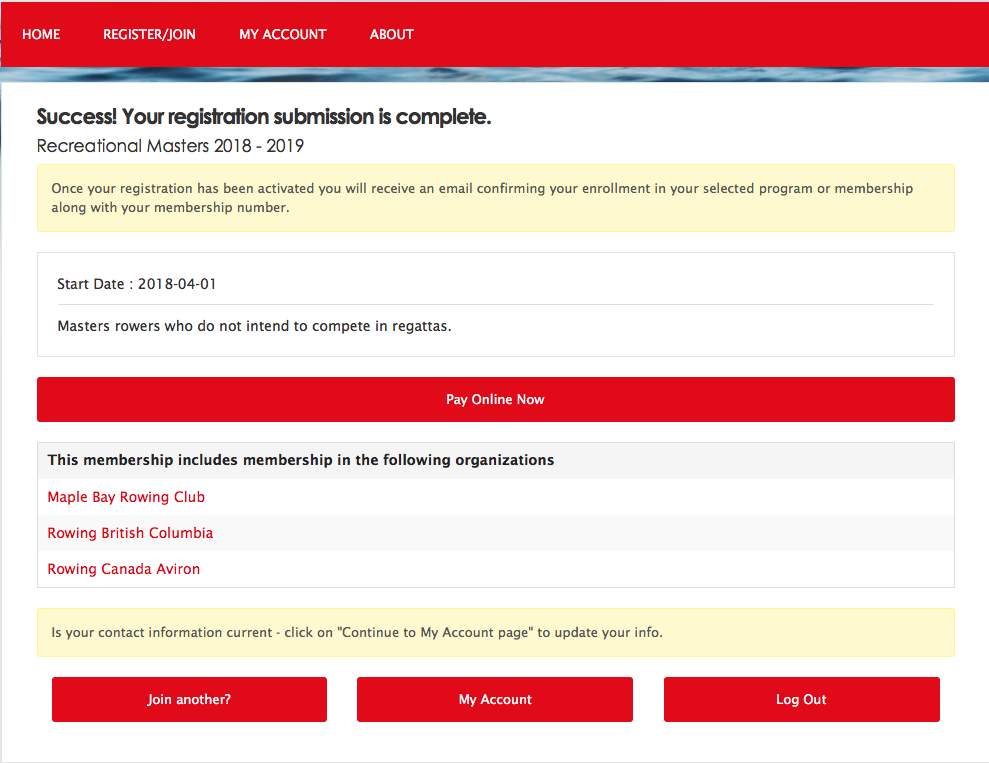 Social Membership     $40
Masters                             $700
The Rowing Season is April 1 - March 31 each year and the fee is $700 due on or before April 1.
If someone joins on or after June 30, the fee is $650.
If someone joins on or after August 31, the fee is $550
If someone joins on or after October 30, the fee is $350
If someone joins on or after December 31, the fee is $200
There are no refunds at any time for fees already paid.
Adult Learn to Row     $275
Adult Intermediate (continue after Learn to Row)  $300 additional
Juniors                             $1000
Sources for financial Assistance ‐ Junior Rowers
If you are seeking outside funding, proof of application for financial assistance is required to maintain rowing privileges.
Athletics for Kids www.A4K.ca
KidSport www.kidsportcanada.ca
Members must be in good standing, online registration completed and activated, in order to row and race.
Registration will be activated when full payment is received.
Complete registration includes:  registration on RCA Web Registration System and full payment.