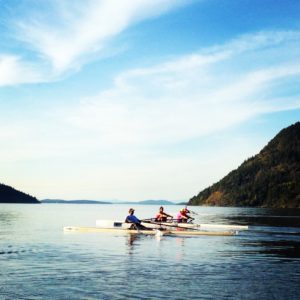 Richard coaches on Monday and Wednesday evening in the spring, summer and fall.  These rows are generally more relaxed and recreational - a perfect transition after Learn-to-Row.  
Meet at the club at 5:30pm.
Keep an eye on the club calendar for start up and finish dates in the spring and fall.
Tuesday and Thursday
Brenda coaches the Masters on Tuesday and Thursday.  The focus for these nights is training and fitness. If you want to work hard and sweat a bit (maybe quite a bit) among a group of like-minded, supportive rowers, this set of rowing sessions is a great choice.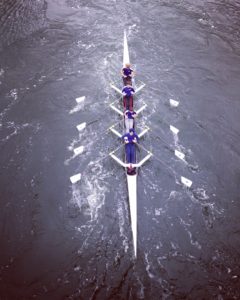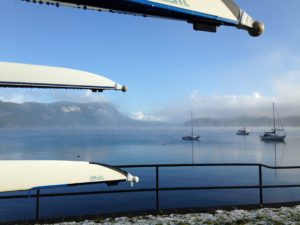 Sunday Morning
Richard coaches a long row on Sunday morning.  Some of our favourites spots to row to are Crofton, Burgoyne Bay and the fish farm in Sansum Narrows. We often go for breakfast together after the row to make this a lovely Sunday morning.  Start time for the Sunday row changes in the fall and spring - keep an eye on the club calendar for time changes!
Spring:  meet at 7:45am
Fall:  meet at 8:45 am