The Beginning
In the spring of 1975 Mike Weld, Peter Phillips, and Andy Hutchins were discussing what they could do with the old Maple Bay Yacht Club building. Andy took Tom Gavaghan to a brief meeting with the Municipality. The building was now the Rowing Club's for a dollar a year with a five year lease and a grant of $600 per year. Our first year saw 283 members with Gudy Gudmundseth being the first President and Chris Clark being the first member. That year was a year of planning, building and painting. J & C Wrought Iron donated many hours of labor and equipment in building the boat racks, the BBQ Spit and fencing.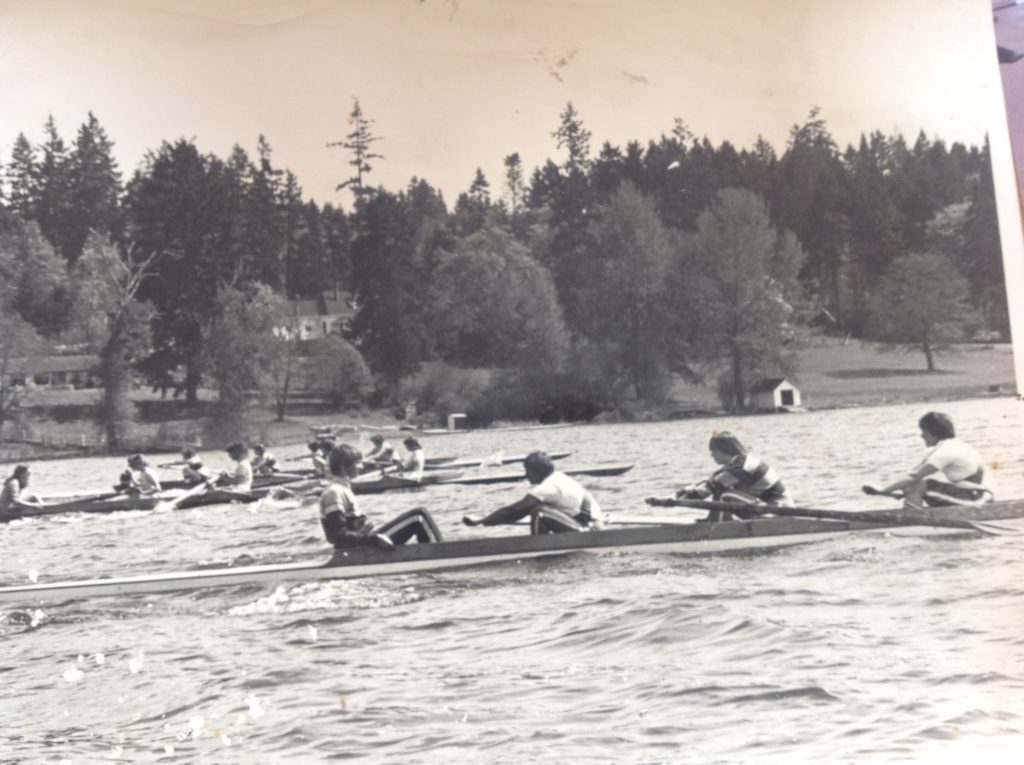 A Community Club
The Club was more than a Rowing Club as it was Maple Bay's Community Center as well. The Club was booked constantly with rentals ranging from yoga, aerobics, Maple Bay Painters, Girl Guides and Brownies. The Club hosted many parties throughout the year from New Year's Eve to summer formals and everything in between. This was all to raise funds to run the Club with Joe McGeachy running the bar up to 5 nights a week
New Boats
The club purchased its first shells (2 wherry fours) from the defunct Cliffside School in Shawnigan Lake. These shells weighed so much that to just carry them to the beach got you in shape. Six members signed on the dotted line so that the Club could float a loan and purchase the shells. In 1976 we purchased our first new shell which was a Pocock "Cedar Speeder" for $3,000. We found out later that it was designed for 160 lb rowers but imaginative rigging got us over that hurdle.
Regatta News
In 1976 the Club held its first sanctioned regatta at Art Mann Park and it was an Open Regatta so we had all the Universities and elite crews attending. In the late seventies we even hosted the BC Championships. Our Regatta, with Kathleen Hutchins as Chair of a great bunch of volunteers that return every year, went from baby steps to a well oiled machine with great food, great hospitality and races that run on time. One for the hi-lights of the 70's was the Club's trip to Green Lake in Seattle. Our 16 year old girl's crew went up against U of Wash women's crew and beat them by 5 boat lengths. Brentwood hosted an Officials Clinic and Mike Weld, Pam Varty, and Andy Hutchins became officials, officiating at our own regattas well as others for many years. Tom Gavaghan, Linda Milne and Sheree Moffatt followed later.
School Boys
In 1980 Anne McGeachy was President and realizing that the adults weren't going to dedicate enough time to compete in serious rowing got a few involved teachers, namely Tom Gavaghan, Glenn Harvey and Bill Murray to take the rowing program to secondary schools. The focus of Club has been that way ever since including trips to that mecca of regattas, St. Catherines.
Anne broke the ground becoming the first female president which got some of the alpha male's testosterone boiling but since then the majority of years the Club has had a women president including, Jane Phillips, Kathleen Hutchins, and Donna Rozen.
The Masters
The Masters evolved from a desire of ex rowers still wanting to exercise and compete but at their own level. They row every Sunday morning and then do a brunch at the Brig. They also row summer evenings and are very competitive not only rowing in many local regattas but also rowing in two World Master's events in Edmonton and then in Australia. Their numbers are helped by the summer "Learn to Row" programs.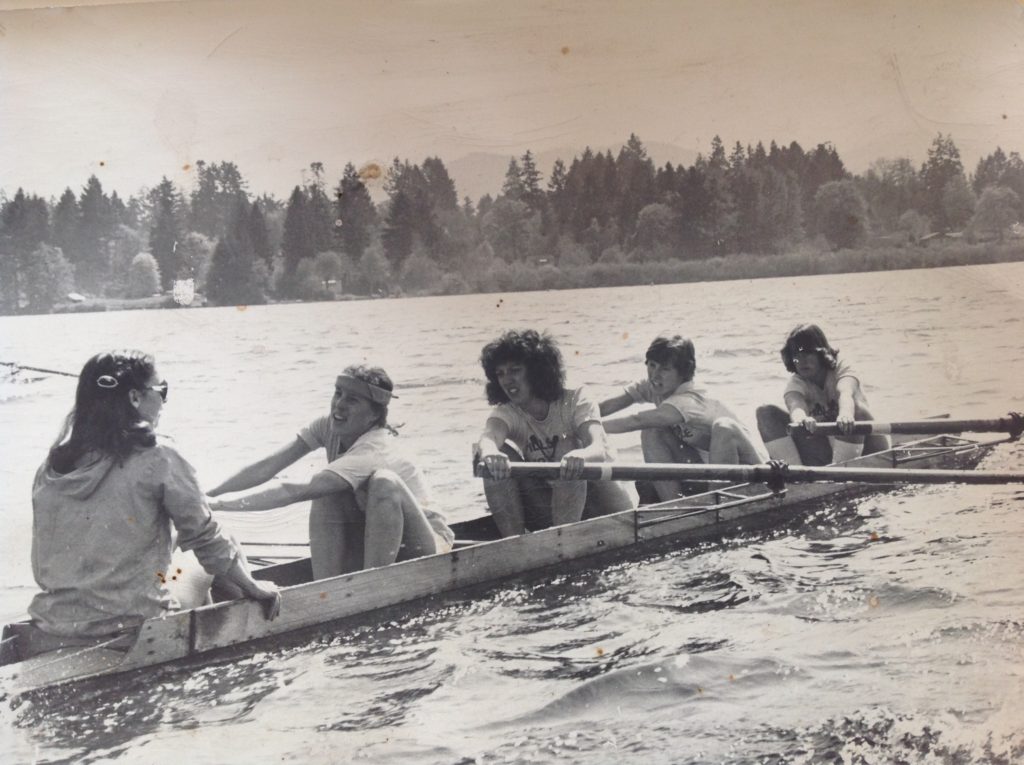 The club has produced several rowers, Braithwaithe and Dunaway that have gone on to row at other institutions and then to being named onto the National Team with several World Championships under their collective belts.