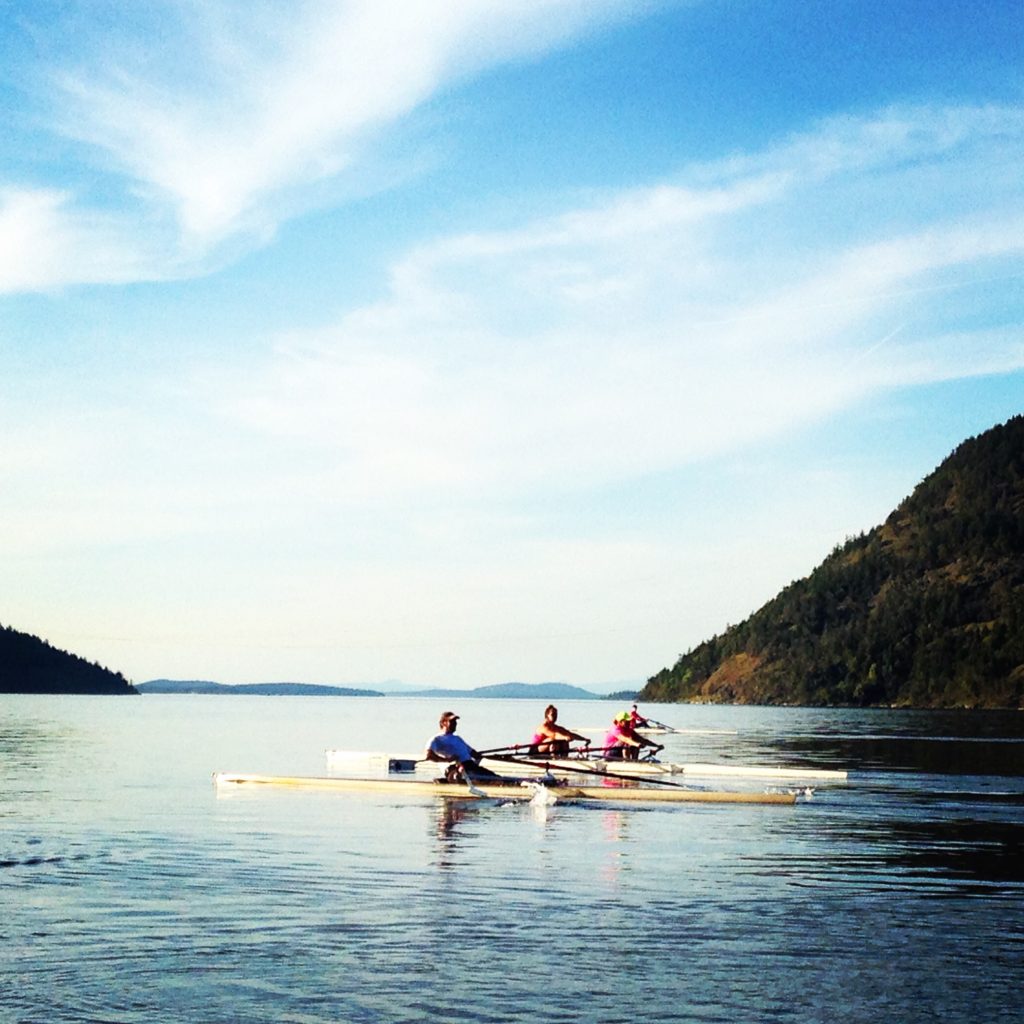 Adults can learn to row under the guidance of an experienced rower and coach.  Over the course of the sessions, new rowers row big boats, including the "eight", and small boats.
Fee is $275 for 11 sessions.
SPRING LEARN TO ROW IS FULL.
Email us to get on the wait list.
Sessions begin April 26.  Two rows a week. Saturday (all) 9 -11am plus choice of Mon/Tues/Thurs 5:45 - 8:30pm
April 26 all attend
April 28 all attend
April 30, May 1, May 3  choose one weekday session
May 5 all attend
May 7, 8, 10  choose one
May 12 all attend
May 14, 15, 17 choose one
May 19 all attend
May 21, 22, 24  choose one
May 26 all attend
May 28, 29, 31 choose one
Getting Ready for Your First Session
Bring water.
What to wear....  http://maplebayrowingclub.ca/clothing/
layers
warm socks
shoes you can wade into the water with (crocs work well)
toque or ball cap - depending on the weather
fleece is good
layers
wool is good
layers
tight fitting clothing so it doesn't get caught in the equipment - tights are good
layers
What not to wear.....
cotton is not great - you will get wet, either by sweat or by splashes, and then you'll be cold
loose clothing
anything with pockets (hoodies are a no)
anything with a zipper or buttons on the front